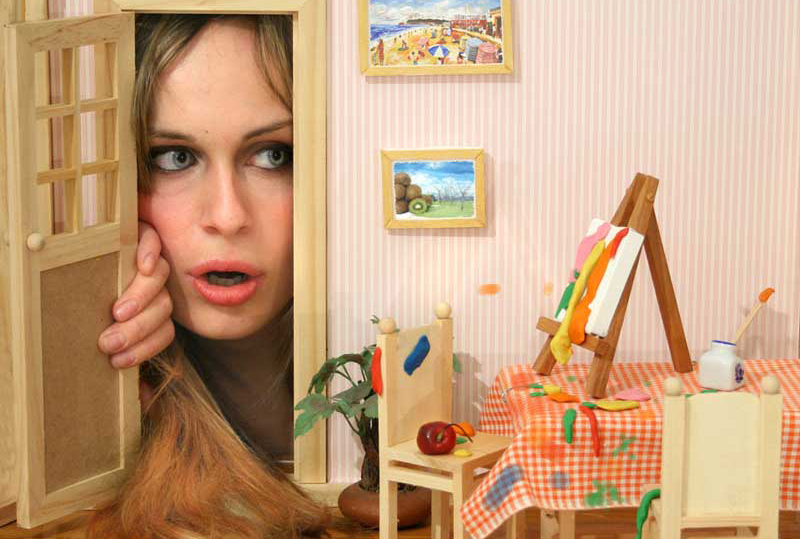 Chiara Coccorese (Naples, 1982) graduated at the Academy of Fine Arts in Naples in 2005. Her artistic research is addressed to the creation of surreal and dreamlike images, through a combination of photography, miniature scenography, painting and digital technique. The result is a work where the truth merge with the virtuality. Her images are full of references from history, modern /contemporary art and classic fairy tales. She has a full-bodied and communicative creativity, augmented by the continuous presence of "pop" elements and references to the tradition. Her enigmatic representations, full colored, in sepia or black and white shades, crossed by lights and shadows, are legible as rooms of mnemonic outcrops, of childhood memories, of hypnagogic visions, of premonitions of the Case or of Destiny. Her silent journeys, towards Archetypes of Jungian ancestry, are woven into myths, ritual forms or sacramental liturgies, mystical reworkings, metaphorical, literary, theatrical and oneiric scenographies, in which the unconscious is constantly protagonist and where the recipient is fatally the observer. She made her first solo exhibitions at Paolo Erbetta Gallery in Foggia and WhiteLabs Gallery in Milan, both curated by Nicola Davide Angerame. She had other numerous personal events, including: Ancien Régime, edited by Chiara Pirozzi, Galleria Dino Morra; East of Eden, curated by Raul Zamudio, Palazzo Ducale di Genova; Rooms of the mind and spells, curated by Viana Conti and Christine Enrile, Palazzo Tagliaferro Contemporary Culture Center, Savona; Diary of a Fable, curated by Alberto Dambruoso, Residence Bocs Art, Cosenza; The choice of Maria, curated by Diego Mormorio, Galleria Fondaco, FotoGrafia International Festival of Rome X Ed, Rome; Vis-à-Vis # 6: Chiara Coccorese & Alexander Hahn, curated by Viana Conti and Nicola Davide Angerame, Whitelabs (C | E Contemporary), Milan. She made the illustrations of the book Lo specchio dei desideri, written by the English writer Jonathan Coe, published by Feltrinelli in 2012 and published also in France (Gallimard), Greece (Polis), Brazil (Record), Holland (Cargo) and England (Unbound). In 2013 she was finalist of the Cairo Award, curated by Luca Beatrice, for whom she created the work "Chiave di SOL". In 2015 she joined the "Imago Mundi - Luciano Benetton Collection" project, in the Italian section curated by Luca Beatrice, followed by the publication of the volume Praestigium Italy II - contemporary artists from Italy, published by Fabrica. The artist is also present in the Atlas of Contemporary Art in Naples and Campania 1966-2016 (Electa, 2017), edited by V. Trione. In 2016 she won the Raffele Pezzuti Award, curated by Marco Izzolino, and her work "Zona Rossa / Piano di Fuga" is permanently exhibited on a wall within Vanvitelli station of the Naples subway. In the same year she was invited by the curator Alberto Dambruoso to the artist's residence BoCs Art (Cosenza), and her work "Diario di una Fiaba" became part of the contemporary art collection of the Bocs Art Museum. In 2017 she won Un' Opera per il Castello award, curated by Angela Tecce and Claudia Borrelli, and her work "La Cura" became a permanent installation in Castel Sant'Elmo (NA). Her works have been exhibited in numerous group exhibitions and museums in Italy and abroad, including: Museo Mann (NA); Museo della Permanente (MI); Pratt Institute The Rubelle and Norman Schfler Gallery (NY); Giorgio Cini Foundation (VE); Sandretto Re Rebaudengo Foundation (TO); Palazzo Ducale (GE); MADRE Museum (NA); Pristine Gallery (Monterrey, Mexico); C | E contemporary (MI); Galleria Dino Morra (NA); PAN Palazzo delle Arti (NA); "The Others" (TO); MiArt2010 (MI); Fondaco Gallery, FotoGrafia Festival (ROME); WhiteLabs Gallery (MI); Paolo Erbetta Gallery (FG); Cell63 ArtGallery (BERLIN); Art Raw gallery (NY). Awards and acknowledgments: Winner of the "Un' Opera per Castello" award, curated by Angela Tecce (2017); Winner of the Raffaele Pezzuti Award, curated by Marco Izzolino (2016); "Sidicini Contemporary Art Prize" curated by Cesare Patanè, second prize (2017); Jura selection of the Combat Prize Prize, photography section (2016); Finalist Smartup Optima, Premio Arte Contemporanea, curated by Chiara Pirozzi (2016); Finalist Smartup Optima, Premio Arte Contemporanea, curated by Alessandra Troncone (2015); Finalist 14th Cairo Award, curated by Luca Beatrice (2014).
Chiara Coccorese is an artist who "plays" with photography in a literal and metaphorical sense: "literal" because both focusing energy on creating his own sets; "metaphorical" because when photography's natural objective reproduction of reality is put up for discussion photography itself becomes a projection of interiority. The world of Chiara Coccorese concentrates on another place in which the "myth" survives. This is the comfortable and disturbing world of fairy-tales. Through a stage photography-based narrative approach, Coccorese reconstructs a world using the dream-like language of infancy. This stage of existence is characterized by a gnoseological approach to play: a personal universe is constructed in which the real one is repeated over and over to make it more familiar, playing within it as if it could be available, and tamable. The mythicizing focus is needed to embellish and personify the "four seasons", for example, in order to create an anthropological link with nature, indifferent to destiny and to human suffering, and of which Giacomo Leopardi left an absolute legacy in his Dialog between Nature and an Icelander. In this reconstruction, the artist gets involved through a flurry of activity with mirrors that reflect her image. A conceptual aspect of photography that provides a surreal vision, that is amused and fun, but that seeks contact with the more ideal aspects of taking pictures: authoriality, the relationship between the subject and the subject being photographed and the presence of the artist in the work. As we learned from Diego Velazquez's auroral masterpiece, Las Meninas, the artist can become part of a work through a gaze that makes the artist's authoritativeness evident. Coccorese does this in Autunno (Autumn), in which she represents a female character immersed in an autumn-like scene. The backdrop is painted, the trees are made of fruits and berries, the soil is covered with dry leaves and walnuts, and the woman is made out of wood. Everything is fake so that it is real. Here, the idea of the puppet is put on center stage in a game for which the artist is the dues ex machina, the designer of scenery with the characteristics of a narration that take us nowhere, like a fairy-tale that is partially spun and should be read between the lines, such as the crucified Scarecrow, rather than to be taken for what it is. We expect a story, but the works by Coccorese are connected to a visionary concept that opens a dimension of narration that links the apprehension of a dream and the simplicity of the fairy-tale to a certain infantile symbolism. Coccorese illustrates the chapters of a story that unravels like a dream, like a destructured fable, in which the characters and landscapes no longer stay together but each goes its own way. A world of colors like in The Chocolate Factory, directed by that Tim Burton to whom Coccorese might have drawn on for inspiration if her work had leaned decidedly toward the grotesque instead of toward a more genuine dramatic and playful mood that brings it closer to the theater of the Italian masks that, in the authentic Neapolitan tradition, is teeming with colors and characters. Coccorese's photography starts from where Andy Warhol ended and from that awareness that stage photography has developed, confirming the intention of artists to photograph worlds that they themselves have created. The end of the image "caused by too many images" as predicted by Warhol, who silk-screened photographs "stolen" from the mass media, leads to the end of photography conceived as a tale of what is real and to the birth of a new world described so nicely by a "photographer juggler" like Vik Muniz, through the saying: "There is nothing more to photograph. If you want to photograph something new, you first have to create it". It is the birth of a photography that records a world created especially for it, often for just one click of the shutter.
Looking at Chiara Coccorese's pictures is like falling inside the hole of Alice in Wonderland. Travelling inside the most possible Carroll-styled photos. The first time I saw some of her work, I felt at home. In the only possible home to live, in which the ordinary is fantasy and fantasy is the ordinary. Where reality is made of imagination that burns like fire inside the planet's heart. If Charles Baudelaire would have seen these images he would have not blame on photography as usual; he wouldn't have said "In these shameful days a new industry is born, that has helped to destroy what it was most sacred in French spirit". Baudelaire recognised in photography the end of what for him was a real myth: the imagination. In which creative result and everyday life depended upon. Baudelaire thought that imagination is at the centre of everything. He once wrote that "Imagination is the analysis, the synthesis, and sometimes even men capable of analysis and resumptive thought, can lack of imagination. [...] Imagination has taught to men the morality of colour, of decoration, of sound and scent. It has created, at the beginning of the world, the analogy and the metaphor. It divides all of creation and, with matter collected and ordered following rules originated by the deepest part of soul, creates a new world and the sensation of novelty. [...] What can it be said of a warrior without imagination? He can be a great soldier, but if he will ever command an army, he will conquer nothing. This can also be said of a poet or a novelist who takes his imagination away from its direction in order to transfer it to the knowledge of language and factual observation. What can we say about a diplomatic without imagination? [...] What about a scientist without imagination? [...] Imagination is the queen of truth and possible is adjacent of truth. It is concretely connected to infinity". To Baudelaire's eyes, photography appeared totally empty of imagination and, for this reason, connected to all the other things that are useless and dangerous. Watching Chiara Coccorese's pictures, Baudelaire would feel forced to change his ideas. Unless he would admit that it is not photography. Then what it would ever be? Post-photography. Something capable to leave the mathematical prospective structure which is at the base of photography and the so-called reality. In some of her pictures, Coccorese makes us feel closer to some ancient and beautiful chinese or japanese shapes, some persian miniatures, as well as some childish drawings. In any case, her world stays connected to western culture. In her compositions we find explicit references to traditional painting as well as initiation. In Mary and the baby, for example, the golden drape recalls the golden backgrounds of byzantine icons, while the hair are like halos and the view in the background recalls the esoteric concept of the dry way and wet way, composed of two parts, one is rocky while the other is green. In Coccorese's pictures the plot of sacred and profane shows its most fascinating aspect with the presence of trivial objects from everyday life, such as socks, hair curlers, crutches, etc. Objects that are almost like the golden string with which the author sews her cloth made of real and dreamlike fragments. One final consideration. In Coccorese's compositions, nature goes back to the origins of western philosophy, to our Greek roots. It has an importance that cannot be ignored – it shows all its strength and its eternity.
It comes quite difficult to approach Chiara Coccorese's works for what they are ,photographs. It comes much easier and natural to consider them as pictorial works.Coccorese's research proceedes according to an inductive survey that starting from the several objects that our senses recognize or even from The illogical thought, intends to represent universal postulates. The roots of every work have to be researched back in time in The flemish realism of Jan Van Eyck, in The phylosophical nominamistic doctrines or in The esoteric symbology. The four playing cards which compose The Ancien Régime cycle, superficially represent a imagery world , product of the Artist's real inventiveness, they are rather suggestive of an empirical consistency which reaches our knowledge through every single object perceived. The dedication the peculiar aristocratic contents have been given with, has not only The pur pose of characterizing the social kingship of subjects; every miniature loads up itself with symbolic meanings which are strictly linked to axioms such as love, whether sacred or profane, power, sexuality, life and earthly deaths. The symbolic pregnancy in The pictures is such that The images substitutes reality, a sort of official will act to ensure the real meeting between the Queens and the Kings of The card games. The presence of The photographer reflected in The mirror, a sort of soul and creative spirit, represents a further warranty of The thruth of the dichotomous actions in place at the moment of the shoot. The subjects in The scene have been intentionally immortalized as waxy mimic actors whose states of mind are scarcely outlined in order to make a timeless description of the evoked feelings. This apparent coldness perforce collides with The human passions of The protagonists. The journey towards the self- awareness undertaken by The author, starts with The representation of the haughtiness, personified by the Queen of Clubs which contrasts with The avarice played by The king of Diamonds; it is all about The description of a castrated dialogue absolutely daily in its dynamics. The journey from conscious to irrational proceeds with the representation of sacred and profane love, expressed by the contrast of the ironic reality narrated by The Queen of Clubs with The King of Swords and The Image of the ideal meeting delineated by the back tapestry. In the third action the recalls linked to esoteric epistemology are quite clear: the journey towards knowledge goes through chastity this time, which is symbolically represented by the King of Hearts in the act of overthrowing the content of his beloved instrument. The impalpable pathos in the face and in the gestures of the Queen of Spades testifies the sacrifice imposed by the couple. The last Image, recent and mature, describes the meeting between the Queen of Diamonds, so irritable and intolerant, with the King of Clubs, clown and child. The Image at first sight seems to ironically close the cycle, it recalls the universal category of physical and spiritual death, symbolically represented from the gap on the decomposed wall from which little insects come out. Chiara Coccorese's research essentially does not proceed by subtracting the sensitive data in order to reach a conceptual synthesis; it appropriates all the elements coming from the everyday and the dream imagery of every artist and it is able to totally report the analysed elements, by using an original lexical and aesthetic reworking. The tecnique used is composite, product of a wise integration between the photographic practice, scenography and digital post-production. The result is the finalization of an elegant composition always balanced despite the use of props to be considered markedly pompous.. The photographycal cycle certainly doesn't have the strenght or the pretension of being a saving solution neither it aims to acquire the mere self -knowledge through the awareness of the human weaknesses. Though she starts from the study of phylosophies linked to epistemology , the artist puts in place a socratic process thanks to which the photographycal Image acts as an instrument of dialogue, in order to reach the obviousness of personal and common memories and histories.
2020 - "Andare alla luce", Te.CA - temporary compact art - Università degli Studi Mediterranea di Reggio Calabria - WebSite 2018 - "My work tells my story" - Dirartecontemporanea d2.0-Box - a cura di Enzo Battarra e Angelo Marino.- WebSite 2015 - VIS-À-VIS #6: Chiara Coccorese & Alexander Hahn, WHITELABS (c|e contemporary), Milano, Italy, curated by Viana Conti & Nicola Davide Angerame - WebSite 2013 - Palazzo Ducale, "East of Eden", a cura di Raul Zamudio, GENOVA - WebSite 2011 - Galleria Dino Morra, "Ancien Régime", a cura di Chiara Pirozzi, NAPOLI- WebSite 2011 - Galleria Fondaco, "La scelta di Maria", a cura di Diego Mormorio, Circuito FotoGrafia Festival Internazionale di Roma X Ed, ROMA- WebSite 2011 - WhiteLabs Gallery, "Once upon a time" a cura di Nicola Davide Angerame, MILANO- WebSite 2009 - Paolo Erbetta Arte Contemporanea, a cura di Nicola Davide Angerame, FOGGIA- WebSite
2020 - "Mater Nostra", (immagini, materie, segni delle donne dell'arte), Palazzo Ferrari, Parabita - WebSite 2016 - Mostra finalisti concorso "Premio Raffele Pezzuti", NAPOLI - WebSite 2016 - Mostra finalisti concorso "Smartup Optima", a cura di Chiara Pirozzi, Optima Italia, NAPOLI - WebSite 2015 - Imago Mundi, Luciano Benetton Collection: Praestigium Italia, Fondazione Giorgio Cini, Venezia, Isola di San Giorgio Maggiore - WebSite 2015 - " Montecarlo Mediterraneo" , il volto della metafora, a cura di WitheLabs Milano - WebSite 2013 – "14° Premio Cairo" a cura di Luca Beatrice. Palazzo della Permanente, MILANO - WebSite 2013 – "Your body is a battleground" a cura di Raul Zamudio. Pristine Gallery, Messico. - WebSite 2013 – "Acqua riflettendo", a cura di Simona Gavioli. Spazio San Giorgio, BOLOGNA- WebSite 2013 - "NINa, Nuova Immagine Napoletana", a cura di Giovanna Cassese, Marco Di Capua, Francesca Romana Morelli e Valerio Rivosecchi. PAN-Palazzo delle arti, NAPOLI- WebSite 2012 - ARTEFIERA OFF, "L'innovazione ecosostenibile si chiama industria" a cura di Simona Gavioli, BOLOGNA- WebSite 2011 - "WhiteXmas", a cura di Nicola Davide Angerame, WhiteLabs gallery, MILANO- WebSite 2011 - "Incontri pour l'Image", MADRE Museum, NAPOLI- WebSite 2009 -"Inaugural Exhibit Featuring Special Artist Show" Art Raw Gallery, NEW YORK 2009 - "Its a plasticine world", Rhubarb & Custard - Eton's Boutique Photo Gallery, UK, ETON
2012 - "The Others ArtFair", TORINO 2012 - AAF - Affordable Art Fair, ROMA 2012 - AAF - Affordable Art Fair (MilanoSuperstudio Più) , MILANO 2011 - Solo exhibition at "The Others ArtFair", TORINO 2010 - MiArt2010 (FieraMilanoCity), MILANO
2017 - Winner "Un'Opera per il Castello" 2016 - Winner Raffaele Pezzuti Prize 2016 - Finalist Smartup Optima. 2015 - Selection Arte Laguna Prize - Photography Section 2014 - Finalist, Smartup Optima. 2013 – Finalist 14° Premio Cairo. 2012 – Selection Arte Laguna Prize - Photography Section 2012 – Selection Celeste Prize – Photography and Graphic Art Section 2011 – Finalist Arte Mondadori Prize – sezione grafica.
2018 - "La Cura", installazione permanente nella garitta ovest di Castel Sant'Elmo, Napoli

2016 – "Zona rossa/Piano di fuga", installazione permanente nella stazione Toledo, Metropolitana di Napoli.
2016 - BoCS Art residenza d'artista, Cosenza / curata da Alberto Dambruoso
2017 – "The Broken Mirror", Jonathan Coe – Chiara Coccorese. Unbound. 2017 - "Atlante dell'Arte Contemporanea a Napoli e in Campania 1966-2016 (Electa, 2017)" a cura di V. Trione. 2015 - "Luciano Benetton Collection - Praestigium Italy II - contemporary artists from Italy", Fabrica. 2012 – "Lo specchio dei desideri", Jonathan Coe – illustrazioni di Chiara Coccorese. Giangiacomo Feltrinelli Editore. Edizioni straniere: Gallimard Jeunesse (France) Cargo Young (the Netherlands) Record (Brazil) Polis (Greece)

download CV in PDF format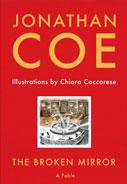 The broken mirror
Unbound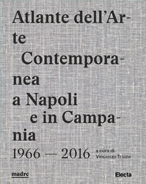 Atlante dell'Arte Contemporanea a Napoli e in Campania 1966-2016
Electa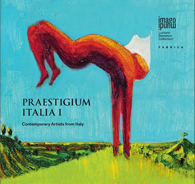 Imago Mundi – Luciano Benetton Collection: Praestigium Italia
Fabrica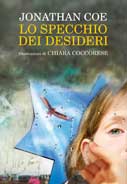 Lo specchio dei desideri
Giangiacomo Feltrinelli Editore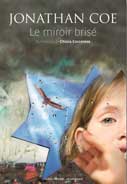 Le miroir brisé
Gallimard Jeunesse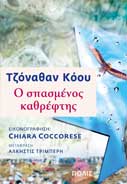 Ο σπασμένος καθρέφτης
Polis Edition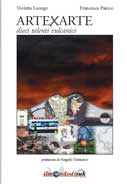 ArteXArte
Il Mondo di Suk